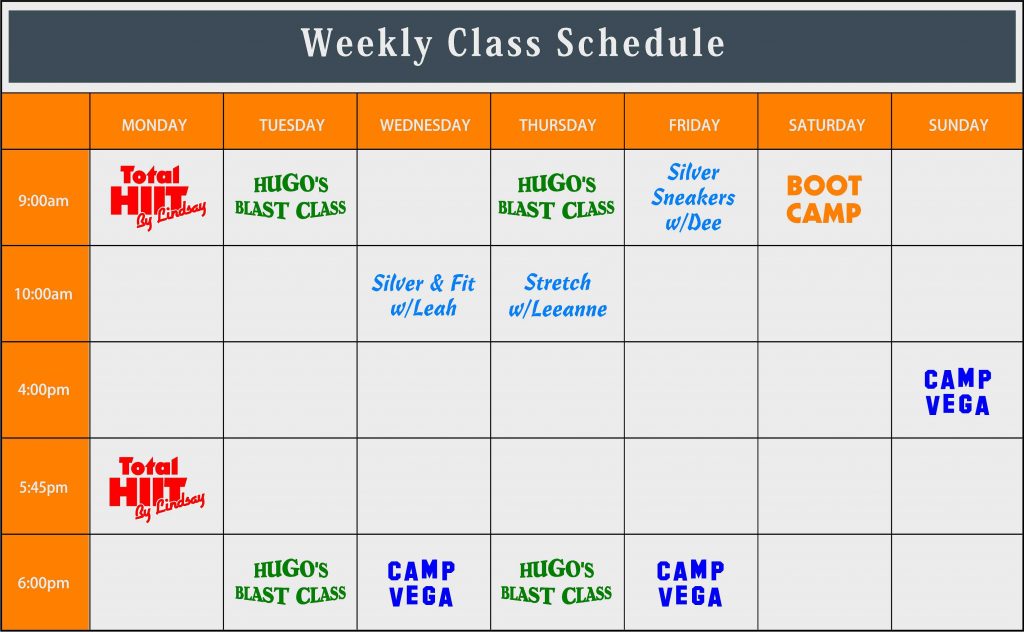 Total HIIT by Lindsay: Mondays 9am and 6pm
Get ready for a High Intensity Interval Training Class that incorporates short bursts of high intensity work followed by a brief recovery period. The metabolism boosting workout will use a variety of body weight exercises, dumbbell work, plyometrics, and total body strength training. These workouts build cardiovascular fitness while improving strength, building lean muscle and maximizing calorie burn during and after the workout.
Hugo's Blast Class: Tuesdays and Thursday 9am and 6pm
Looking for an "Every-Body Part" boot camp? Well you found it!  In our Blast Class you get to enjoy a high intensity class with HIIT Strength exercises tailored for all fitness levels. This class is exciting and upbeat.  Join us now and let's take your health and fitness to another level!
Silver & Fit With Leah: Wednesdays 10am
This class is aimed at our "Silver" community. Enjoy a various low impact workout techniques and total body conditioning that is designed to increase muscular strength, endurance, range of movement, flexibility, balance, agility, and coordination. Classes are taught with hand-held weights and elastic tubing.
Vega Camp with Joel: Wednesdays, Fridays 6pm and Sundays 4pm
Join us for a creative, and fun, full body work out. We cycle through various training systems targeting the body's different energy systems to effectively burn calories. The creativity combined with all the equipment available makes for a great work out every group session. All exercises can be modified to make easier or harder, so all fitness levels are welcome.
Let's Stretch with Leeanne: Thursdays 10am
Our Stretch and Yoga class will assist in creating a balance of strength and flexibility, and help to eliminate fatigue and stress in your body. Mindfully sequenced to relieve overall stiffness, back tension, and hip tightness, you may also benefit with increased range of motion, strengthening muscles that support the joints, while building bone density.  This class provides a welcome compliment to your athletic routine
Silver Sneakers with Dee: Fridays 9am
Perfect class for those in need of a low-impact, chair supported workout that offers a variety of seated and standing postures.  The practice of a slow, flowing sequence promotes strength, balance and focus and is designed to increase flexibility, balance and range of movement.
Boot Camp with Chris and Hugo: Saturdays 9am
If you've been waiting all week for a Boot Camp that takes you to the next level, then wait no more!  You'll burn some serious calories with a mix of traditional calisthenic and body weight exercises that includes interval and strength training.  Get ready to enjoy the great outdoors and don't be afraid to sweat!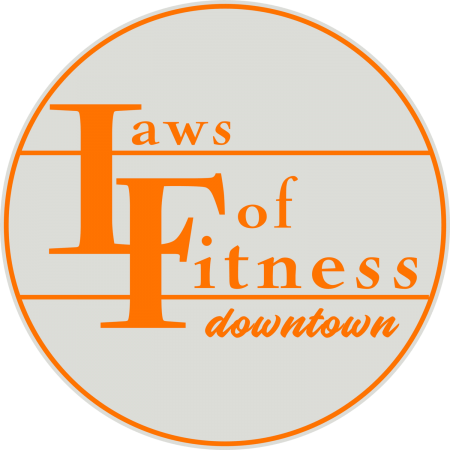 46 3rd Street NW Winter Haven, FL 33881
Monday – Friday
8:30a – 1:00p
Monday, Tuesday, Thursday
4:30p – 7:00p
Saturday
8:30a – 11:00a
LATEST PHOTOS FROM OUR GYM